Step 1.
Go to the portal: https://securetransfer.coverthart.io 
Enter your credentials. Make sure to read, accept and click on the agreement and to indicate you are not a robot. Click the Sign In button.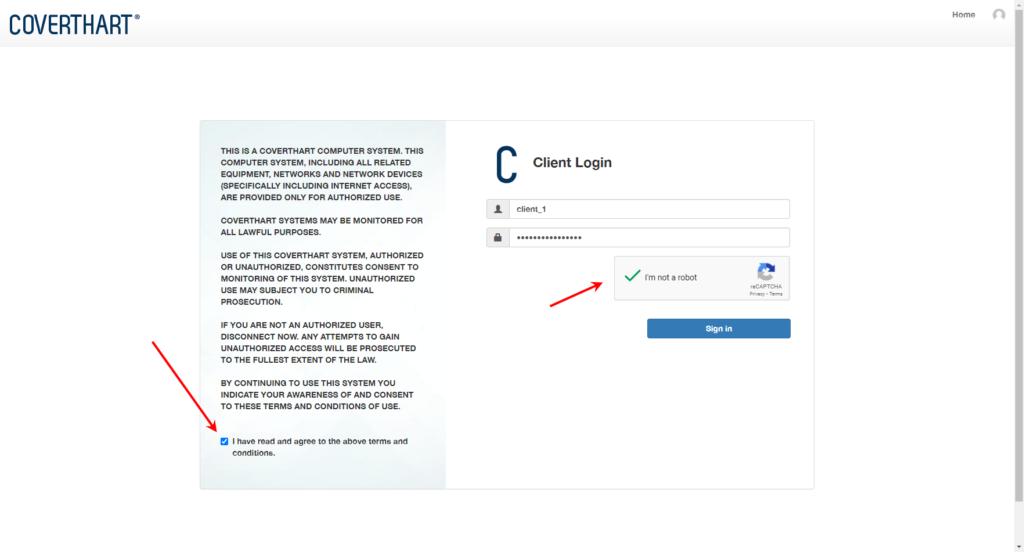 Step 2.
On the left side menu, click Account, (see #3).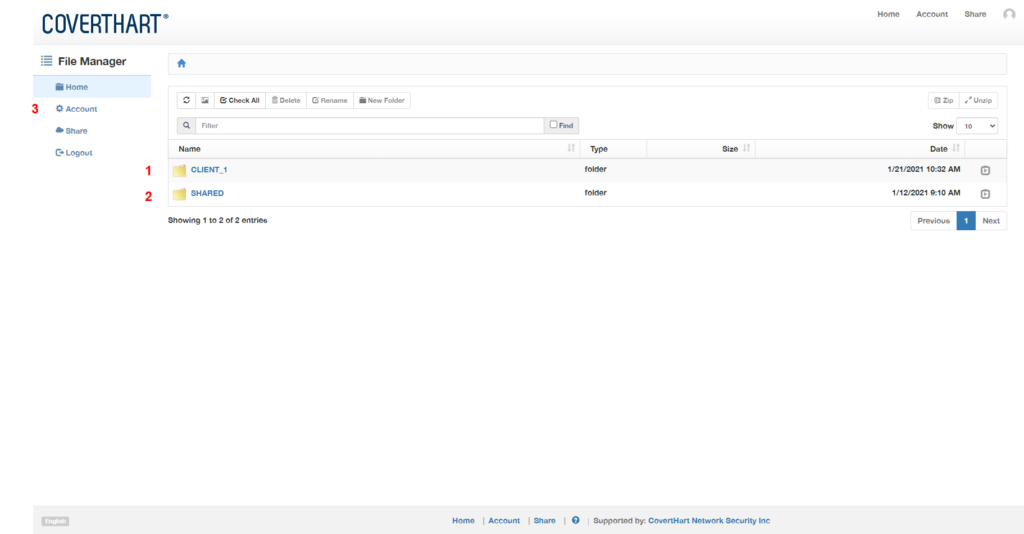 Step 3.
 Click (Change Password).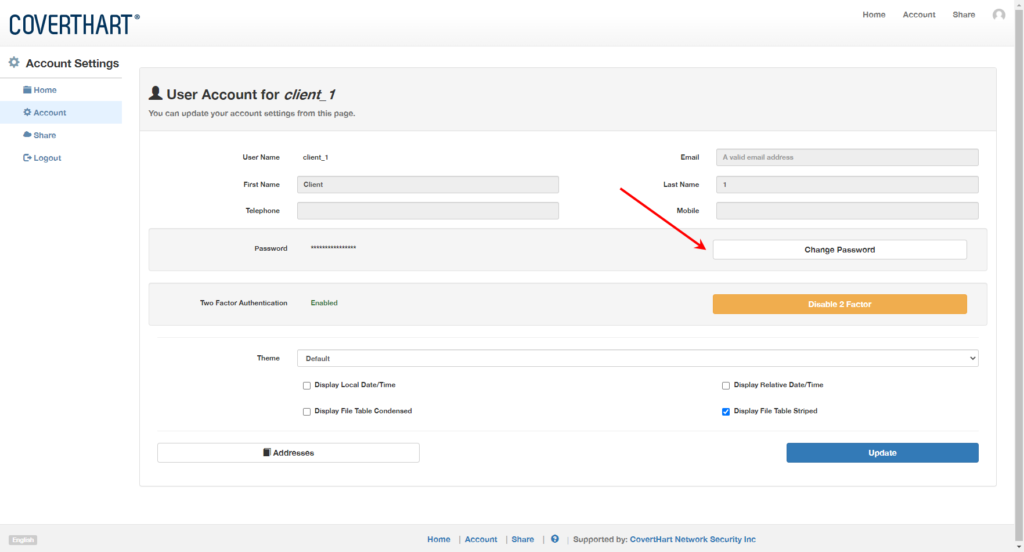 Step 4.
 Type the Old Password and the new one on both fields. Then click Change Password.