Step 1.
Go to the portal: https://securetransfer.coverthart.io
Enter your credentials. Make sure to read, accept and click on the agreement and to indicate you are not a robot. Click the Sign In button.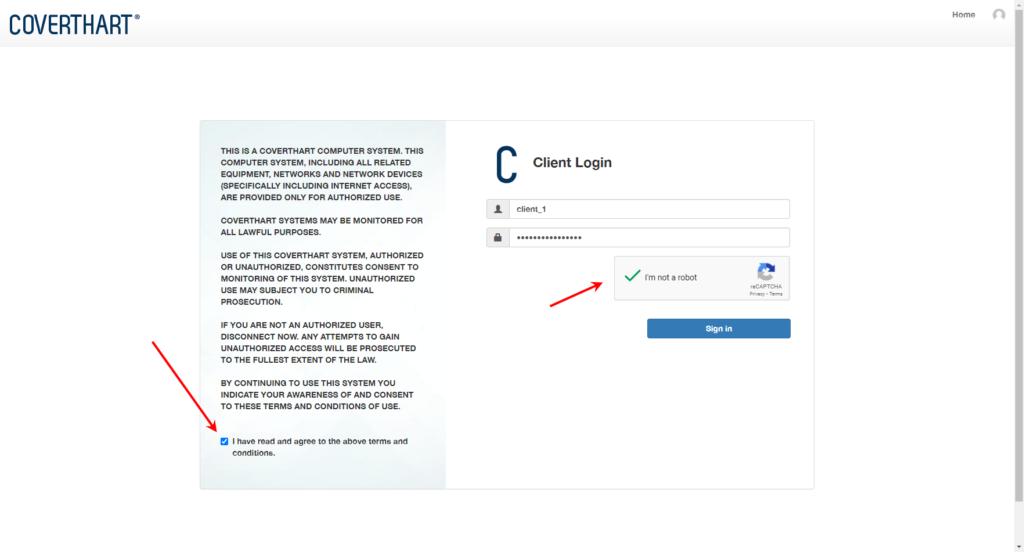 Step 2.
You will be presented with a barcode on screen to configure the Google Authenticator app. This is used as an additional layer of security by implementing, in addition to your user and password a One Time Password (OTP) mechanism.
Find the Google Authenticator application in the app store and install it, then continue to the next step.
Step 3.
On your mobile device, open the Google Authenticator application.
If this is the first time you have used Authenticator, select Begin setup. If you are adding a new account, choose Set up account from the app's menu.
To link your mobile device to your account:


Using QR code: Select Scan a barcode. If the Authenticator app cannot locate a barcode scanner app on your mobile device, you might be prompted to download and install one. If you want to install a barcode scanner app so you can complete the setup process, select Install, then go through the installation process. Once the app is installed, reopen Google Authenticator, then point your camera at the QR code on your computer screen.
Using secret key: Select Enter provided key, then enter the email address of your Google Account in the "Enter account name" box. Next, enter the secret key on your computer screen in the "Enter your key" box. Make sure you've chosen to make the key Time based, then select Add.

Once the barcode is scanned, enter the code and click verify.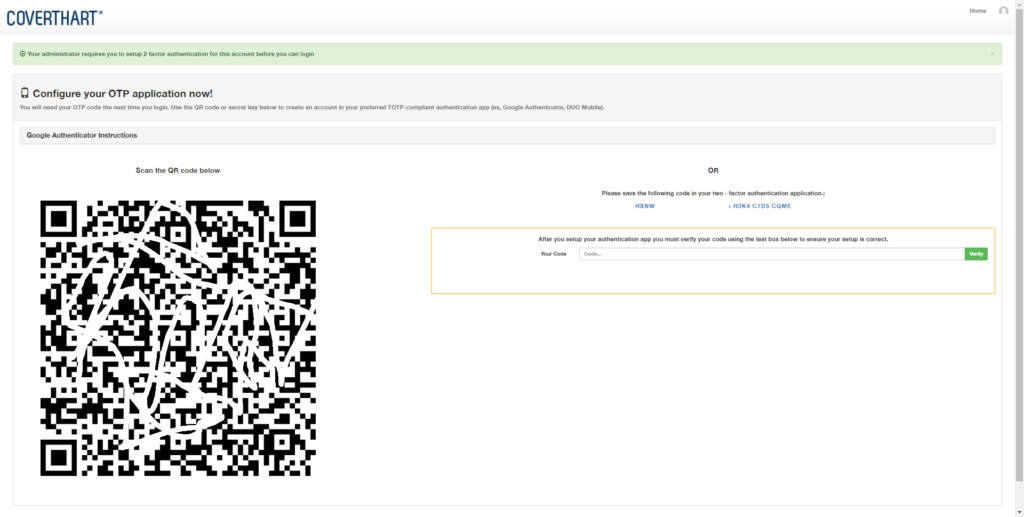 Step 4.
Click on Setup Complete to continue to the Portal.